so, the last couple of days i invested more time into 3d scanning the first version of the trashbot before really going into improving it. turns out that scanning a 3d object using skanect is more complicated than i thought.
i'll report three different methods here:
build a rotating lego stand for the desktop
walk around the object to scan
build an arduino controlled stepper rotating stand
let's see first what the scene to scan is:
1) i thought i build a little rotating stand using lego, so i stole some legos from my kids and build something like this: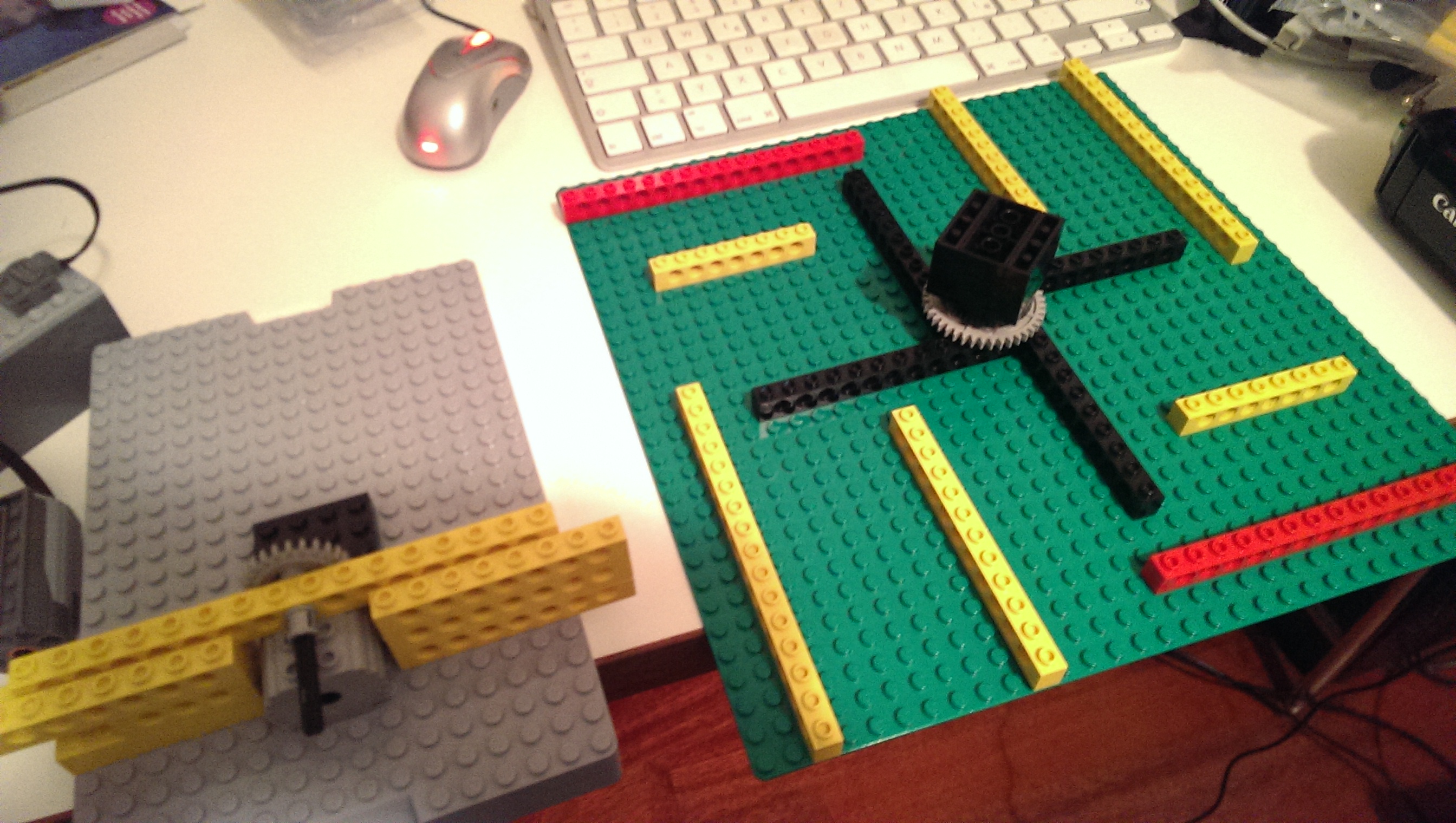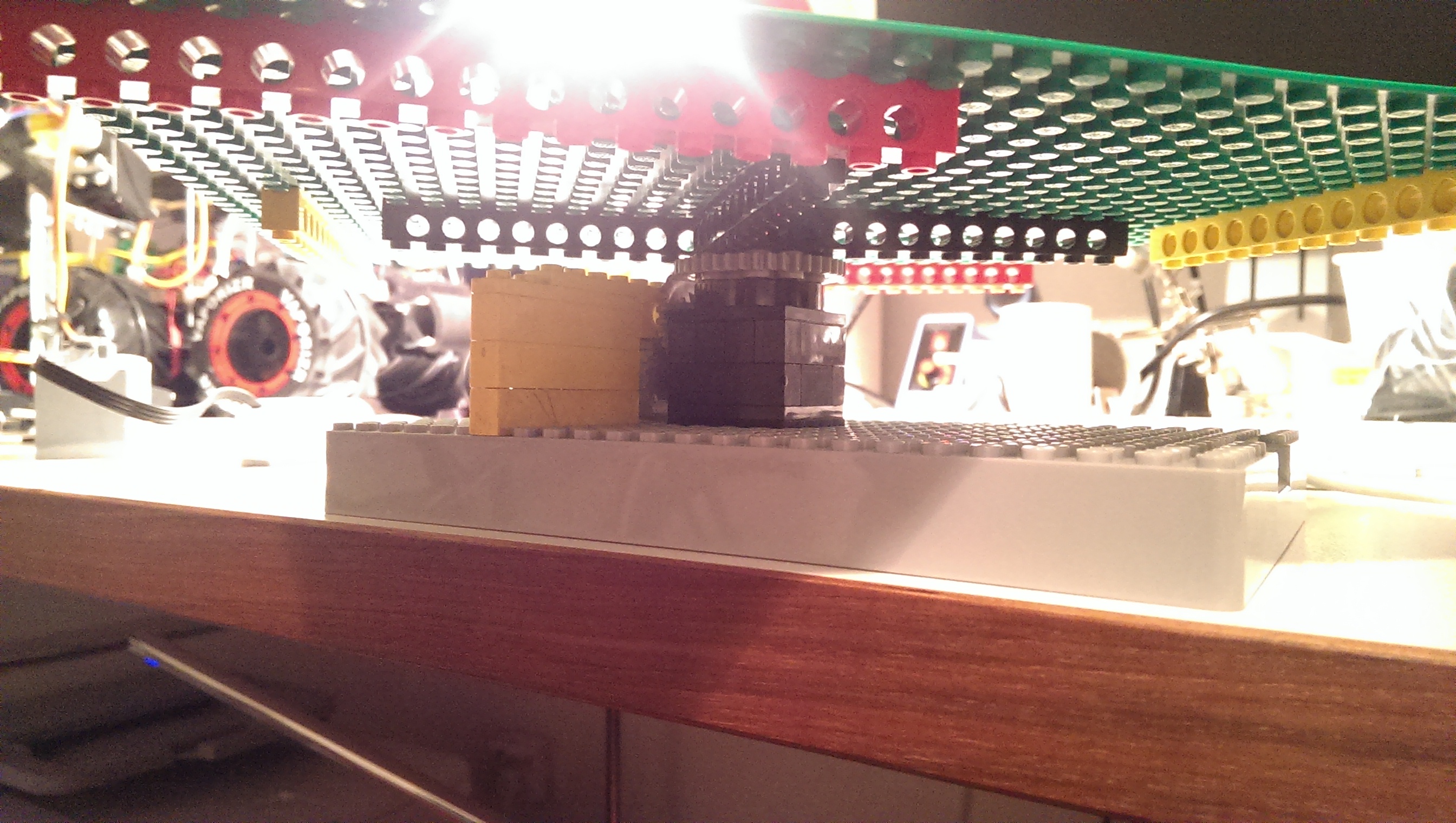 next, i scanned it, letting the motor run and went into analysis:
2) next, i decided to actually put the robot on a stand that doesn't move and move the camera around instead, also assuming that different heights may add information and get a more complete picture:
okay, cut the video to not bore you too much with it. i think the result is more interesting:
(yeah, that's our garden plants in the background, we already had some snow in germany…)
finally, i found this skanect tutorial and thought, that obviously, the rotating stand is finally the way to go:
3) so i built  a little step-motor / arduino driven rotating stand so i could control the rotation speed (check out this blog entry on a MUCH better stepper library for arduino) much better than with the lego and isolated the object from nearby objects.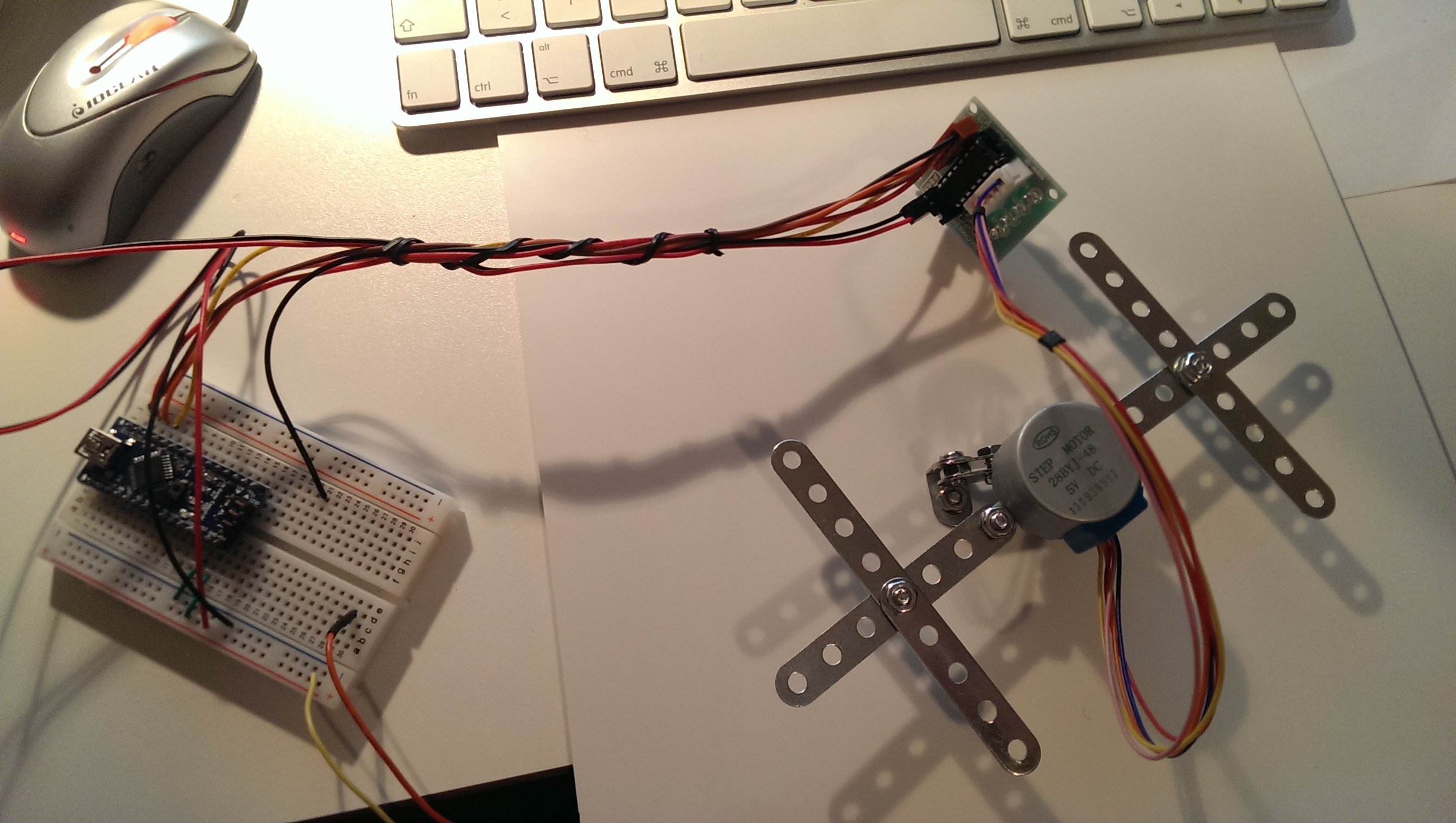 okay and here's the result (sorry for the audio quality, don't know what went wrong):
that's currently my last attempt. i think for now, i got the best results by manually scanning the bot and not using the rotation / stepper.