This is my first Chromebook and I really love it as it's ARM driven, has Android support and runs Linux in a VM. The only thing I don't like is the original kickstand that comes with it as it weighs 240g.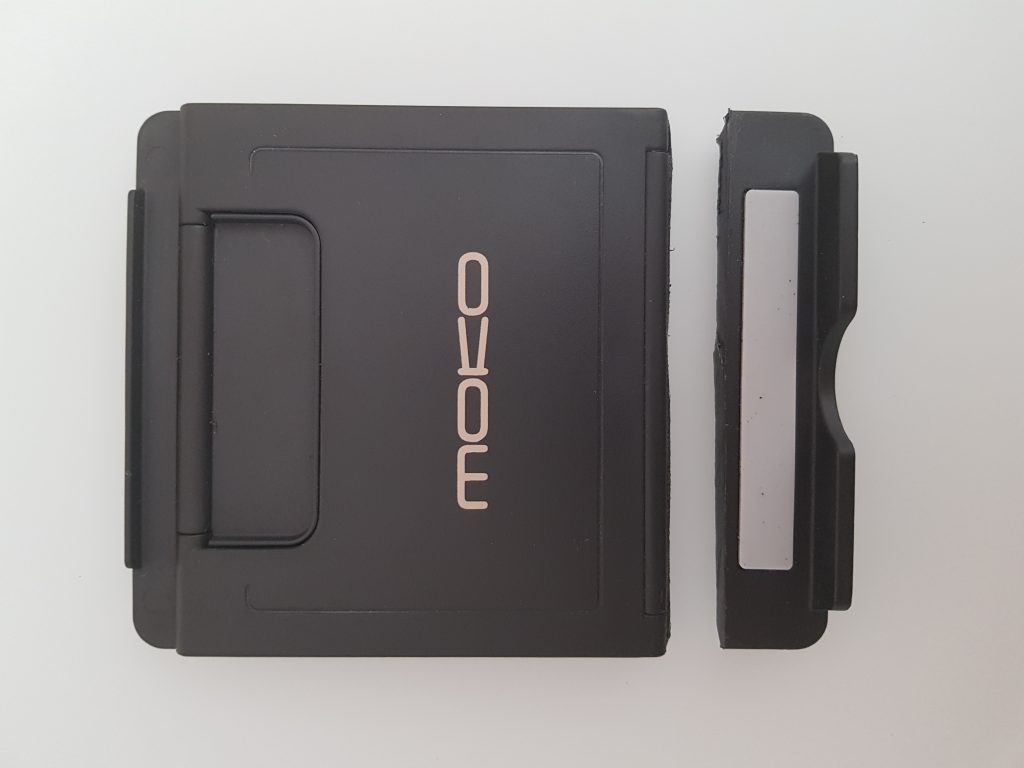 So I ordered this 46g foldable tablet stand and removed the lower lip that usually holds the tablet in place. For the chrombook I need a direct connection to the keyboard that is a broad cloth-like connection to the tablet part.
As this is an experiment, I added "power strips" to it, which is a two-sided glue tape that you can remove easily without leaving stains behind.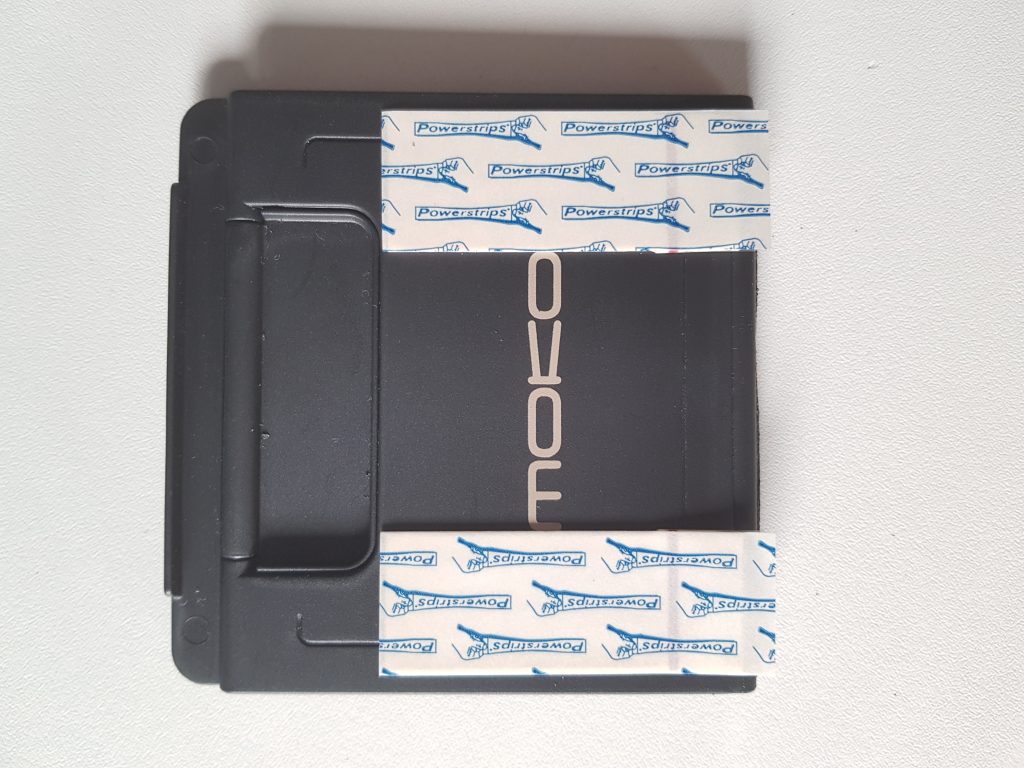 Finally, I placed it in the middle of the tablet part: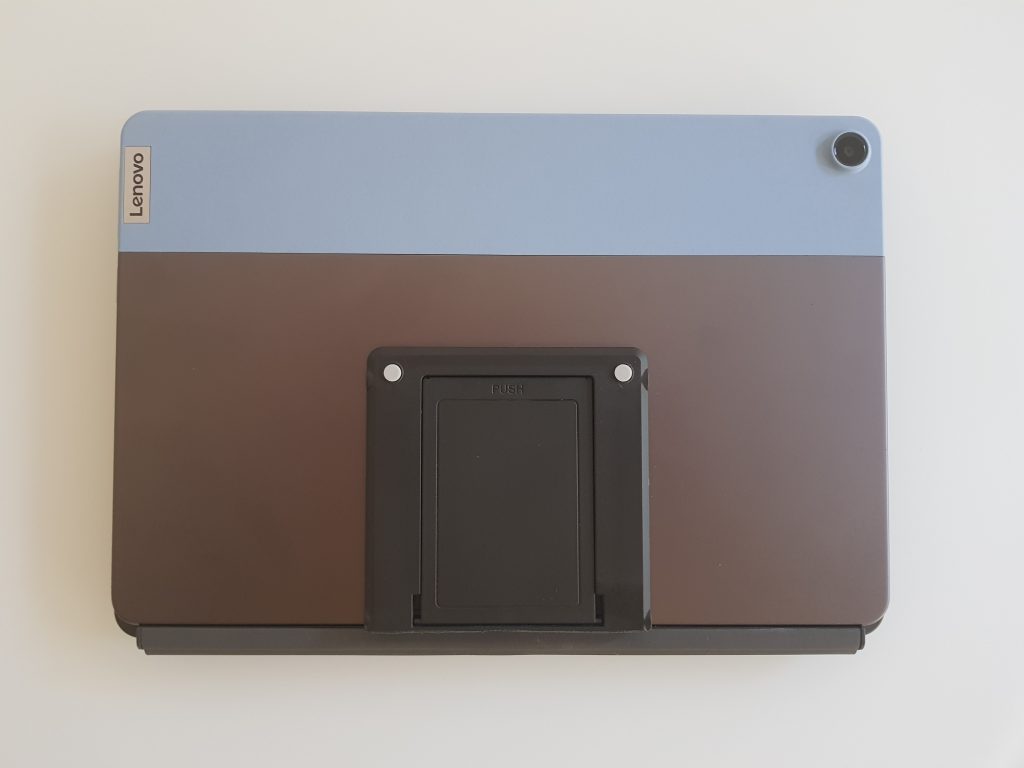 And voilá, this is how it looks like: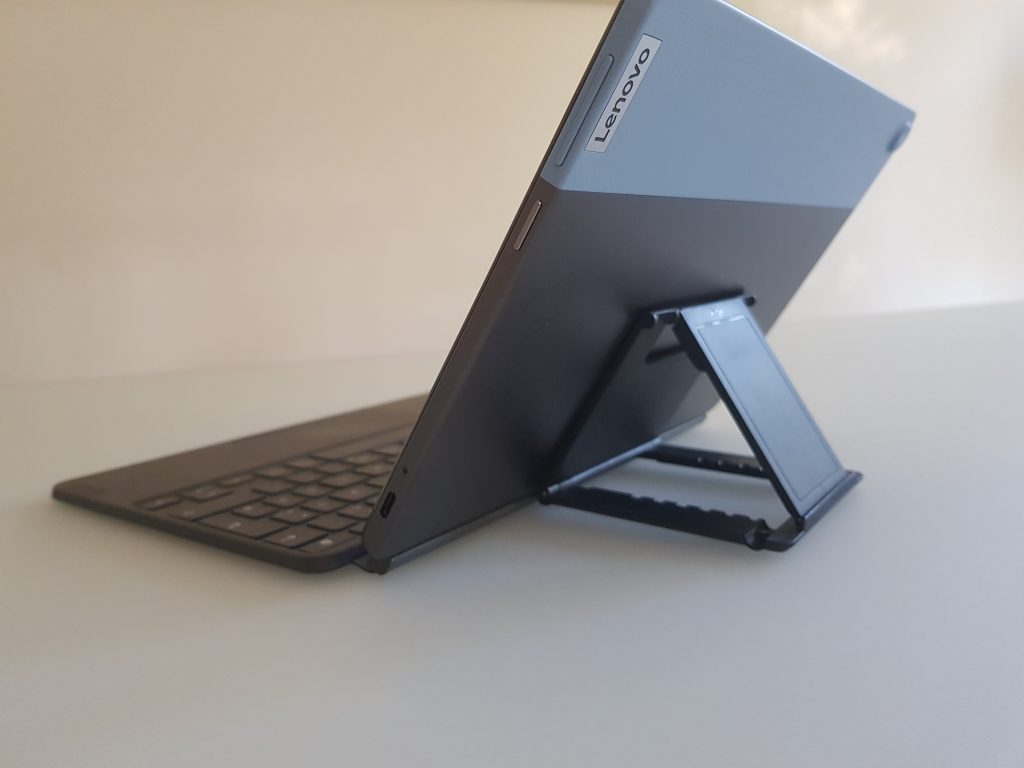 I may design something similar in 3d with even flatter angles and more rounded edges when folded so that I can put it into a bag without the risk of tangling.