i always wanted to study how the inductive charging in such devices actually works and i decided to open an old braun tooth brush to study it.
here's two gifs: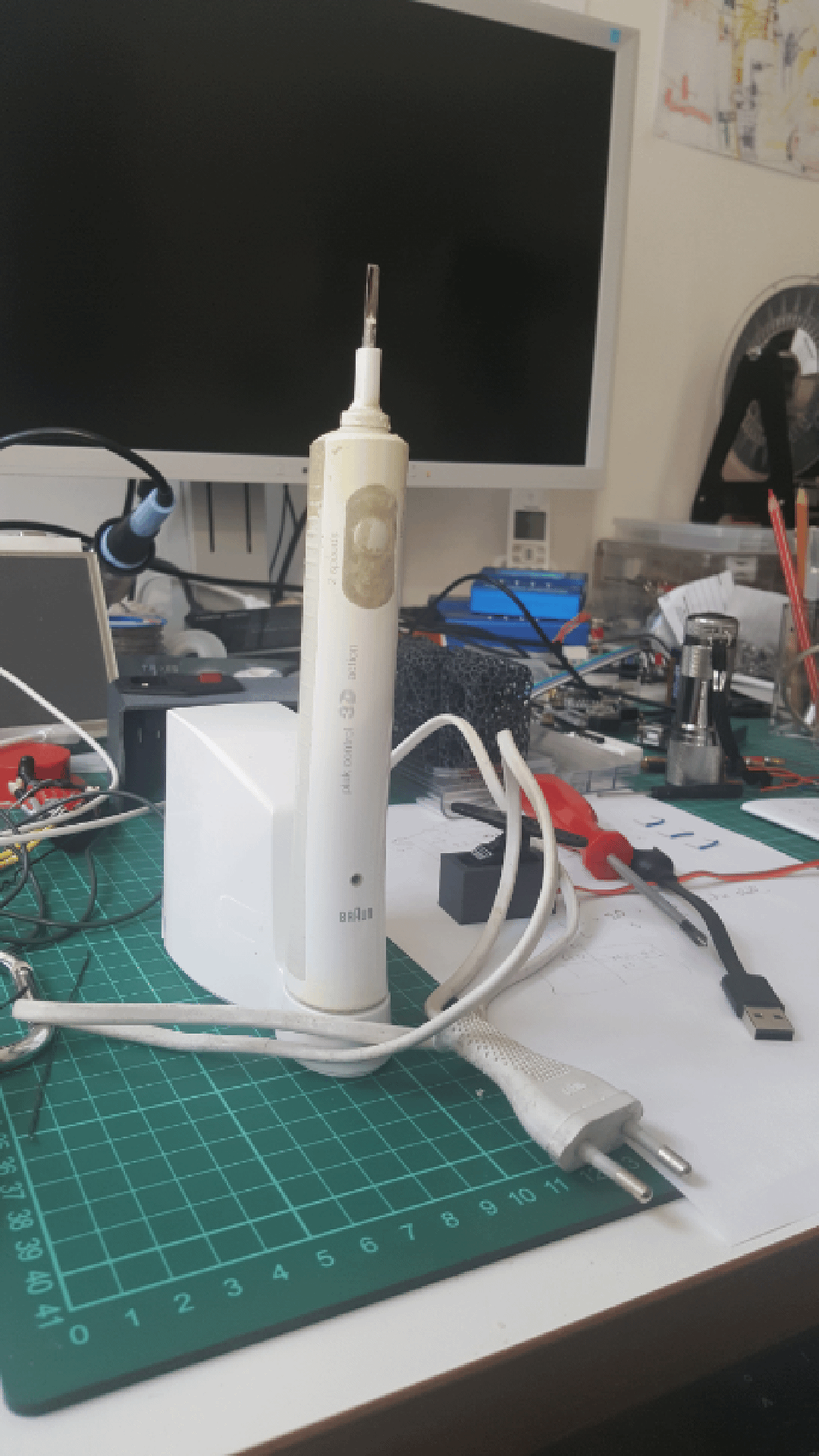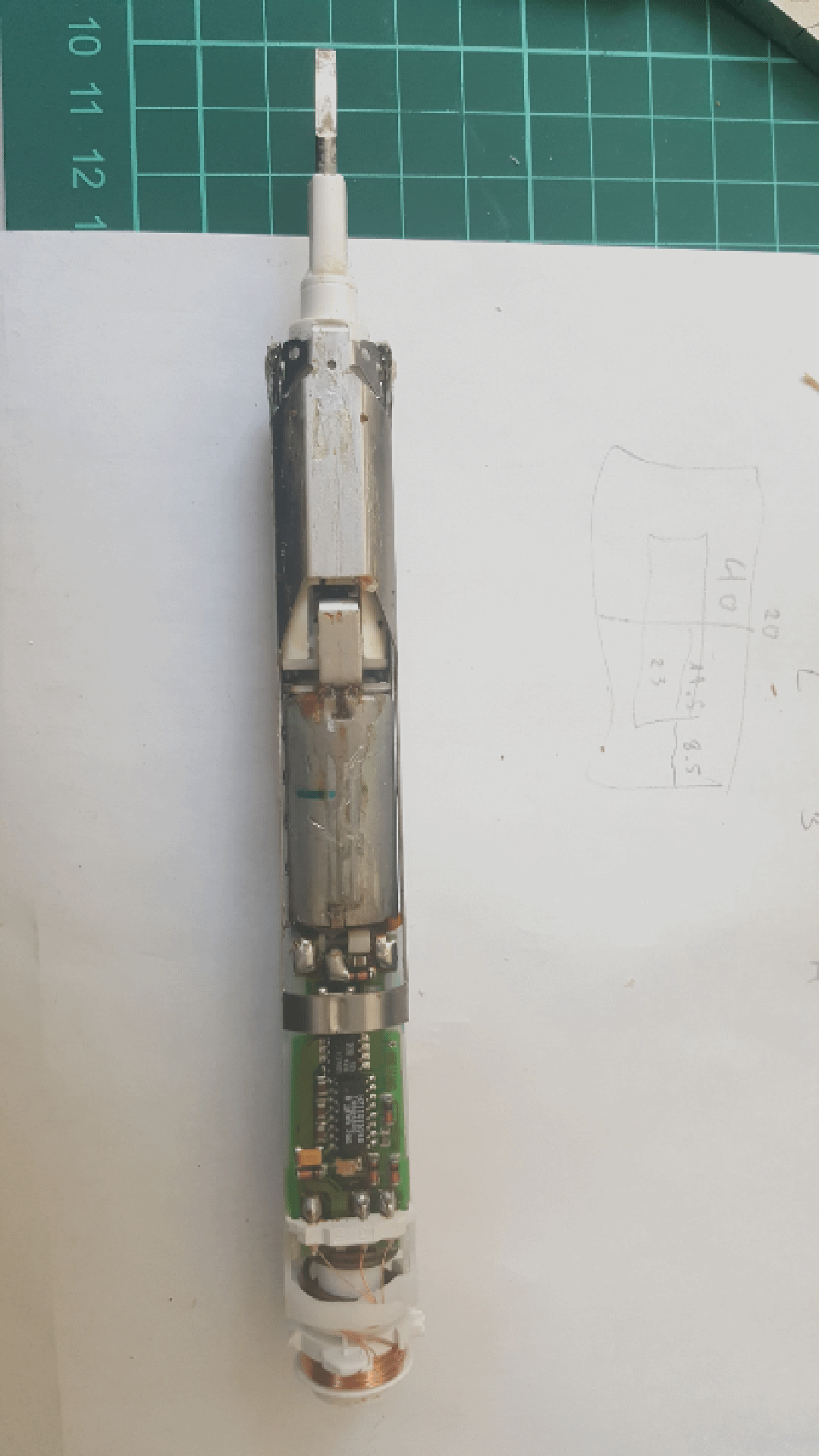 you can open the toothbrush by destroying the snap-ins underneath the plastic protection: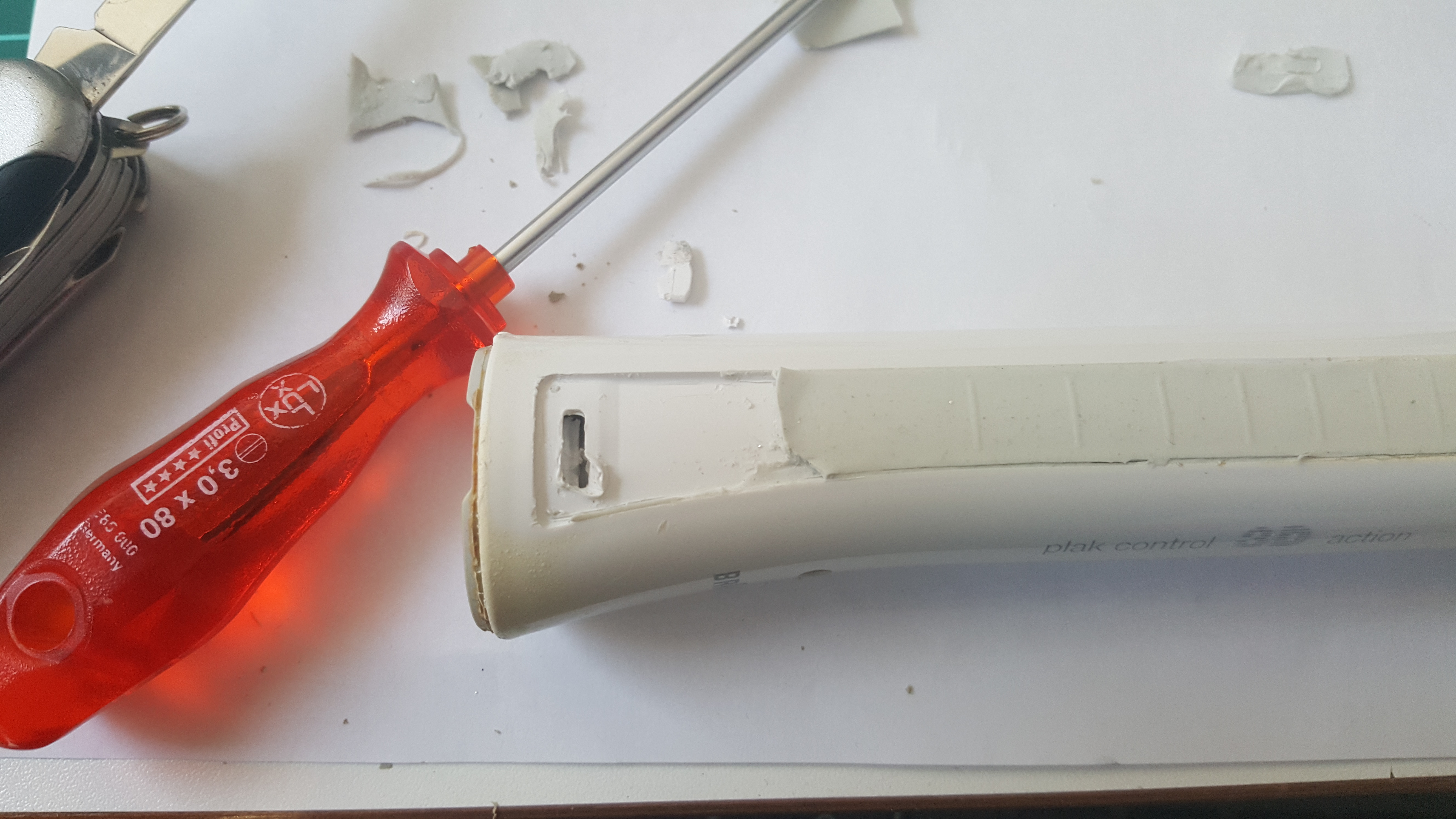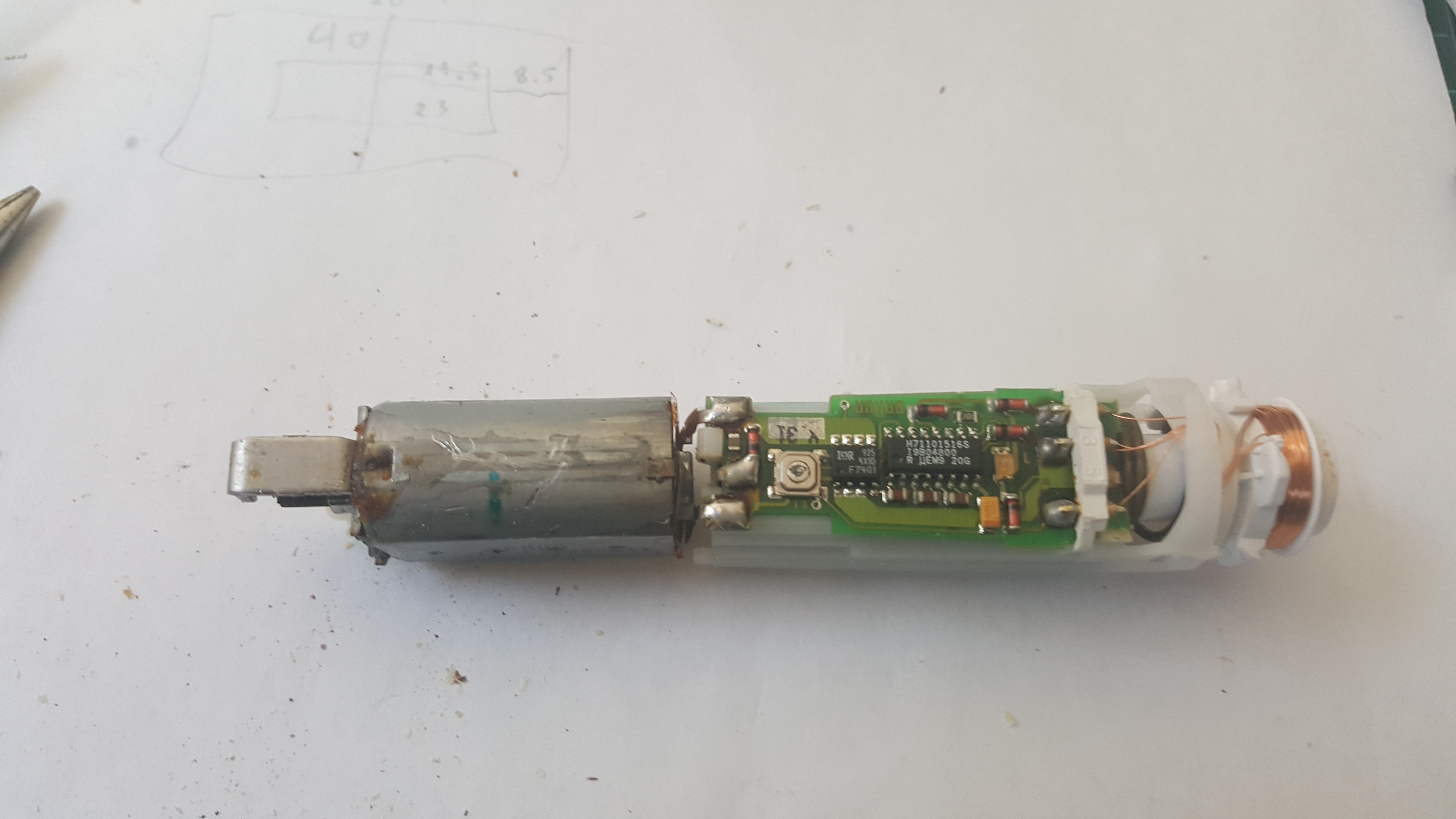 this is the final charging setup, in the end it didn't work anymore, the battery is probably dead, i may connect a standard 1.2V NIMH battery to it and see what it does. the multimeter showed about 300mV on the receiving coil which seems a bit too low to me but that might also mean that the battery is dead?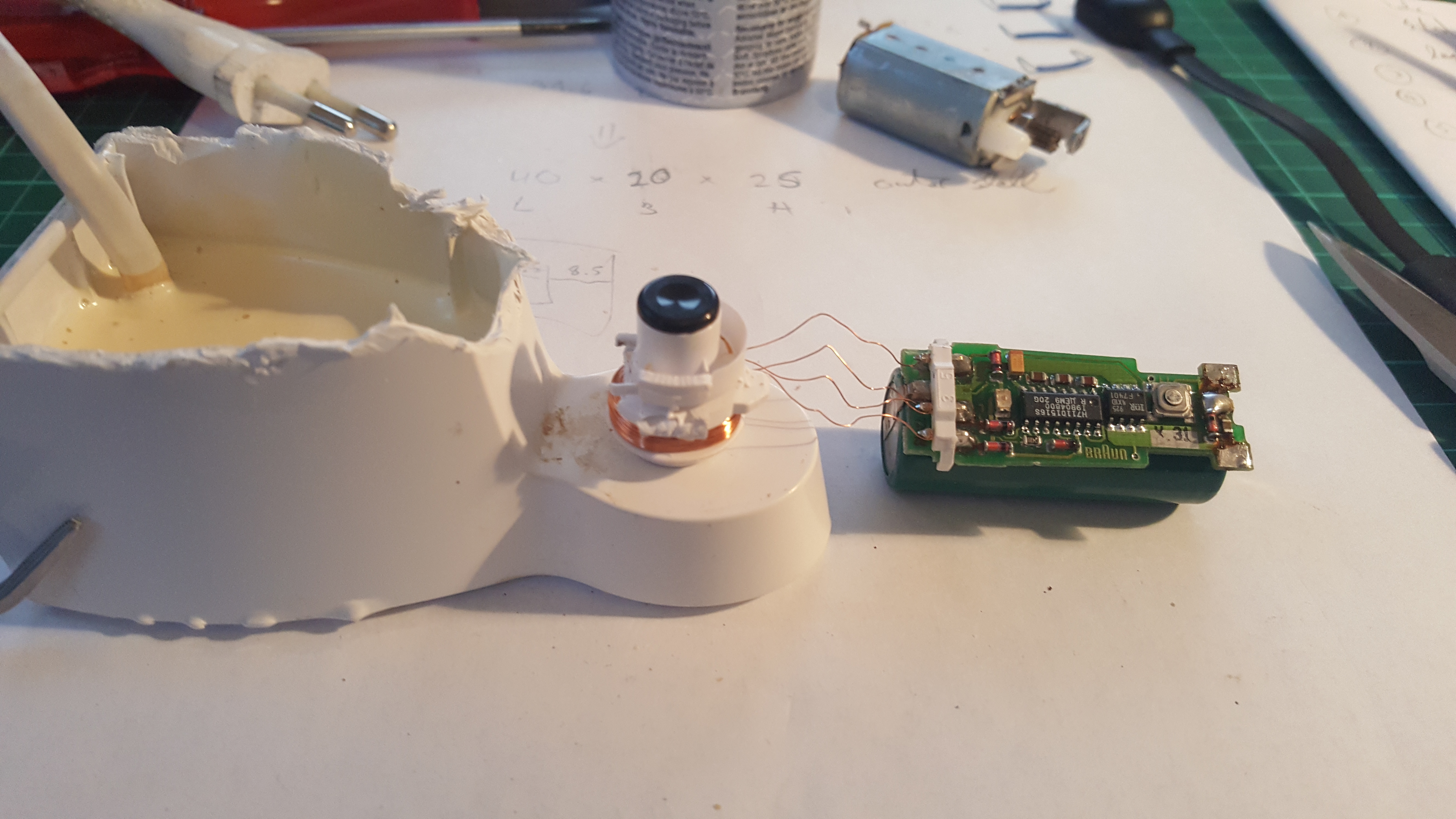 here's the chips, if anyone's interested: